Malmesbury Town Hall
Cross Hayes
The Unlikely Pilgrimage of Harold Fry
Synopsis
Harold Fry was never meant to be a hero. He's an unremarkable man who has made mistakes with all the important things: being a husband, a father and a friend. And now, well into his 60s, he is content to fade quietly into the background of life. Until, one day – Harold learns his old friend Queenie is dying. Harold leaves home, walking to his post office to send her a letter. And out of the blue, Harold decides to keep walking, all the way to her hospice, 450 miles away. Step by step, a spark is ignited in Harold's hibernating soul as he notices, perhaps for the very first time, the wonders of nature, and begins to see people very differently, to understand that pain is what we all have in common and that kindness is less rare than you think.
More Information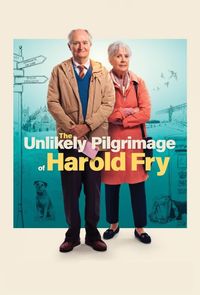 Rating:
12A
Suitable for 12 years and over
Films classified 12A and video works classified 12 contain material that is not generally suitable for children aged under 12. No one younger than 12 may see a 12A film in a cinema unless accompanied by an adult. Adults planning to take a child under 12 to view a 12A film should consider whether the film is suitable for that child. To help them decide, we recommend that they check the Ratings info for that film in advance. No one younger than 12 may rent or buy a 12 rated video work.
Film Credits
Producer:
Juliet Dowling
Kevin Loader
Marilyn Milgrom
Starring:
Earl Cave
Penelope Wilton
Linda Bassett
Bethan Cullinane
Jim Broadbent
Monika Gossmann
Nina Singh
Joseph Mydell