Malmesbury Town Hall
Cross Hayes
The Electrical Life of Louis Wain
Synopsis
Louis Wain was an English artist who lived between 1860-1939 and who is best known for his drawings, which consistently featured anthropomorphized large-eyed cats and kittens.
More Information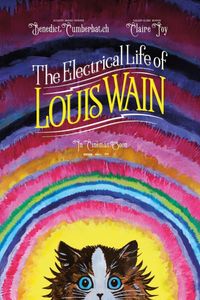 Rating:
12A
Suitable for 12 years and over
Films classified 12A and video works classified 12 contain material that is not generally suitable for children aged under 12. No one younger than 12 may see a 12A film in a cinema unless accompanied by an adult. Adults planning to take a child under 12 to view a 12A film should consider whether the film is suitable for that child. To help them decide, we recommend that they check the Ratings info for that film in advance. No one younger than 12 may rent or buy a 12 rated video work.
Country:
United Kingdom, United States
Film Credits
Producer:
Adam Ackland
Guy Heeley
Leah Clarke
Writer:
Will Sharpe
Simon Stephenson
Starring:
Claire Foy
Benedict Cumberbatch
Taika Waititi