Malmesbury Town Hall
Cross Hayes
Fantastic Beasts: The Secrets of Dumbledore
Synopsis
In an effort to thwart Grindelwald's plans of raising pure-blood wizards to rule over all non-magical beings, Albus Dumbledore enlists his former student Newt Scamander, who agrees to help, though he's unaware of the dangers that lie ahead. Lines are drawn as love and loyalty are tested, even among the truest friends and family, in an increasingly divided wizarding world.
More Information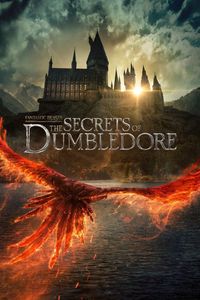 Rating:
12A
Suitable for 12 years and over
Films classified 12A and video works classified 12 contain material that is not generally suitable for children aged under 12. No one younger than 12 may see a 12A film in a cinema unless accompanied by an adult. Adults planning to take a child under 12 to view a 12A film should consider whether the film is suitable for that child. To help them decide, we recommend that they check the Ratings info for that film in advance. No one younger than 12 may rent or buy a 12 rated video work.
Country:
United Kingdom, United States
Genres:
Action/Adventure
Family
SciFi/Fantasy
Film Credits
Producer:
David Heyman
Tim Lewis
Steve Kloves
Lionel Wigram
J.K. Rowling
Writer:
Steve Kloves
J.K. Rowling
Starring:
Eddie Redmayne
Mads Mikkelsen
Johnny Depp
Ezra Miller
Alison Sudol
Jude Law
Dan Fogler
Jessica Williams